No matter where you work and what your salary is you are bound to screw up if you don't do your research. Some product names were so unfortunate that you 'd probably ask yourself "What were they thinking?" For example...
Some of you might know the new Nokia smartphone "Lumia". This is it:
Let's all make a bet about it, that it won't be a very good seller in Spain. Why you might ask... Seems that in some dialects in Spain it translates to "call girl" or "prostitute". I don't know who thought of this name but if he ever traveled in Spain and asked for a Lumia he would probably pay a bit more for it... Or even worse if he asks for a specific colour he might even be considered a racist... Either way he 'll pay more than he bargained for... And if you own a "Lumia" what does that make you? A pimp?
But I am a bit harsh on Nokia... Others have done less research on their product names. For example the personal assistance of the new iphone 4S (with the faulty battery) Siri, sounds a lot like "shiri" which in Japanese it translates to "ass"... Can you imagine saying in Japanese "Yes iPhone support? My Siri seems to be broken... I can't get it to work..." You 'd probably be asked to call a proctologist... That would be a bit embarrassing...
Do you remember the Ford Pinto? Yes, in the history of cars it might be the only one that can burst into flames if someone hits you from behind since the tank is almost out of it... To remove this flaw it would cost the company around 120 million dollars. But the potential payout to its victims was 50 million, so... as you already guessed they never fixed it! True story... I tried finding a pic of it but the only pics of Pintos is like this: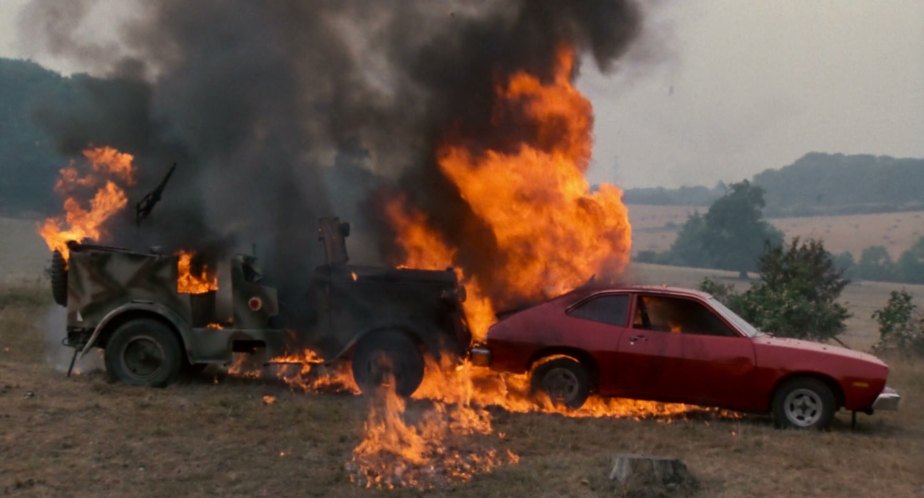 So back to our topic. In Brazil the name means a horse with white and coloured patches... but in slang it also means "male genitalia"... Now I don't know about you, but I don't wanna drive male genitalia... especially ones that might burst into flames if you bump them. Imagine if your balls were made like the Pinto?
Girl: Baby let me play with your balls...
I also found out why SEGA (short for Service Games) lost the war with Nintendo... Italian slang for SEGA means male masturbation... So when SEGA said in its ads "The more you play it the harder it gets..." You see where this is going... Maybe that's why Wii's controller looks like a dildo? Who knows...
A beer maker named Coors created a mascot with the name Beerwolf for Halloween who had the catchphrase "Turn it Loose". As if that wasn't unfortunate enough when the campaign was broadcasted in Spain something got lost in translation and it came out as "Suffer from diarrhea". Now I don't know about you but the words, Loose, Beer and Diarrhea should be at least 3-4 paragraphs apart from each other.
If you think those names were disasters you will love the next post... Just a preview: